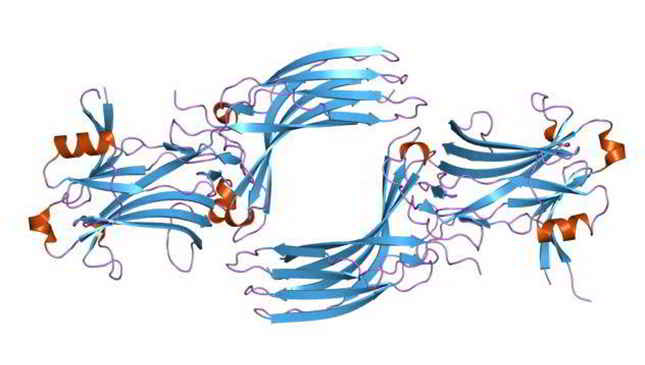 Size

0.02 mg, 0.1 mg

Catalog no.

7643

Price

180 EUR
Buy
French translation
anticorps
Vial with antibody
in solution
Antibodie's label
unlabelled serum
Works with
Human, Mouse, Rat
Immuno application
ELISA, Western Blot
Antigene name
arrestin 3, retinal (X-arrestin)
KDa
Predicted: 43 kDa Observed: 47 kDa
Suspention, pH, azide
ARR3 antibody is supplied in PBS containing 0.02% sodium azide.
Purity
ARR3 antibody is affinity chromatography purified via peptide column.
Gene names
ARR3 Antibody: ARRX, ARRX, CAR, Arrestin-C, Cone arrestin, C-arrestin
Antibody advice
ARR3 antibody can be used for detection of ARR3 by Western blot at 0.5 - 1 ug/ml.
Antigen
ARR3 antibody was made against a 17 amino acid peptide near the carboxy terminus of human ARR3.
Keep at
ARR3 antibody can be stored at 4 grades C for three months and -20 grades C, stable for up to one year.
Properties
If you buy Antibodies supplied by proscience they should be stored frozen at - 24°C for long term storage and for short term at + 5°C.
Description
This antibody needs to be stored at + 4°C in a fridge short term in a concentrated dilution. Freeze thaw will destroy a percentage in every cycle and should be avoided.
Spicific to
ARR3 antibody is human, mouse and rat reactive. At least three isoforms of ARR3 are known to exist. This antibody is predicted to not cross-react with other members of the arrestin protein family.
Gene info
Arrestin 3 (ARR3) belongs to the Arrestin family of proteins that function as negative regulators of G protein-coupled receptor (GPCR) signaling (1,2). ARR3 binds the c-Jun N-terminal kinase 3 (JNK3) and scaffolds the apoptosis signal-regulating kinase 1 (ASK1)-MAPK kinase4-JNK3 cascade in a receptor-independent fashion, promoting JNK3 phosphorylation (3,4). ARR3 also mediates the internalization of the C-C chemokine receptor CCR7 upon the binding of its ligand CCL19, but not CCL21, suggesting that it helps mediate CCR7 receptor desensitization (5).