Rabbit Beta arrestin 1 antibody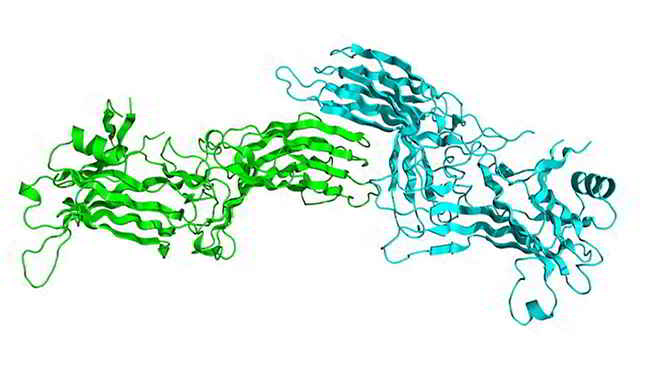 Size

100 ul

Catalog no.

70R-49397

Price

625 EUR
Buy
French translation
anticorps
Cross Reactivity
Mouse, Rat
Product Type
Primary Antibodies
Research Area
Signal Transduction
Latin name
Oryctolagus cuniculus
Product Subtype
Purified Polyclonal Antibodies
Specificity
Recognizes endogenous levels of Beta-arrestin-1 protein
Storage
Store at 4 deg C for short term storage. For long term, aliquot and store at -20 deg C. Avoid repeat freeze/thaw cycles
Form & Buffer
Supplied in liquid form in 0.42% Potassium phosphate, 0.87% Sodium chloride, pH 7.3 with 30% glycerol and 0.01% sodium azide
Properties
If you buy Antibodies supplied by fitzgerald they should be stored frozen at - 24°C for long term storage and for short term at + 5°C.
Immunogen
Beta arrestin 1 antibody was raised in Rabbit using a KLH-conjugated synthetic peptide encompassing a sequence within the C-term region of human Beta-arrestin-1 as the immunogen
About
Rabbits are used for polyclonal antibody production by fitzgerald. Rabbit antibodies are very stable and can be stored for several days at room temperature. fitzgerald adds sodium azide and glycerol to enhance the stability of the rabbit polyclonal antibodies. Anti-human, anti mouse antibodies to highly immunogenic selected peptide sequences are" monoclonal like" since the epitope to which they are directed is less than 35 amino acids long.