Arrestins
Recombinant Human β-Arrestin 1/ARRB1 Protein(C-6His) 50µg
Recombinant Human β-Arrestin 1/ARRB1 Protein(C-6His) 50µg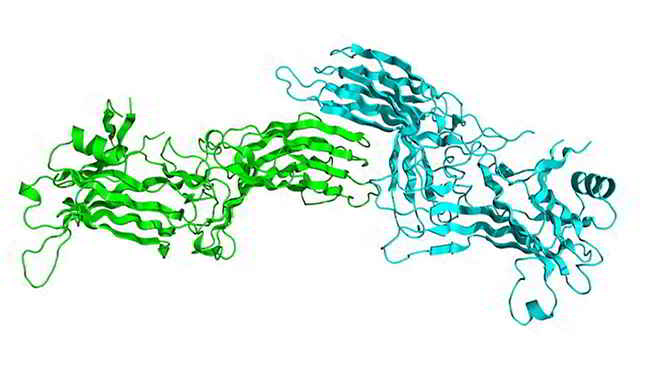 Size

50µg

Catalog no.

PKSH033262-50µg

Price

438 EUR
Buy
Source
Recombinants or rec. proteins
Purity
>95% as determined by reducing SDS-PAGE.
Reconstitution
Please refer to it for detailed information.
Endotoxin
<1.0 EU per µg as determined by LAL test.
Synonym
Beta-Arrestin-1; Arrestin Beta-1; ARRB1; ARR1
Formulation
Lyophilized from a 0.2 μm filtered solution of 20mM PB, 150mM NaCl, pH 7.2.
Shipping
The product is shipped at ambient temperature.Upon receipt, store it immediately at the temperature listed below.
Stability and Storage
Lyophilized protein should be stored at < -20℃, though stable at room temperature for 3 weeks.Reconstituted protein solution can be stored at 4-7℃ for 2-7 days.Aliquots of reconstituted samples are stable at < -20℃ for 3 months
Properties
Human proteins, cDNA and human recombinants are used in human reactive ELISA kits and to produce anti-human mono and polyclonal antibodies. Modern humans (Homo sapiens, primarily ssp. Homo sapiens sapiens). Depending on the epitopes used human ELISA kits can be cross reactive to many other species. Mainly analyzed are human serum, plasma, urine, saliva, human cell culture supernatants and biological samples.
Background
β-Arrestin-1 (ARRB1) is a cytoplasmic protein that belongs to the arrestin family. ARRB1 is expressed at high levels in peripheral blood leukocytes and the central nervous system. ARRB1 regulates agonist-mediated G-protein coupled receptor (GPCR) signaling by mediating both receptor desensitization and resensitization processes. ARRB1 acts as a cofactor in the beta-adrenergic receptor kinase (BARK) mediated desensitization of beta-adrenergic receptors. ARRB1 is believed to play a major role in regulating receptor-mediated immune functions. ARRB1 is involved in Toll-like receptor and IL-1 receptor signaling through the interaction with TRAF6.