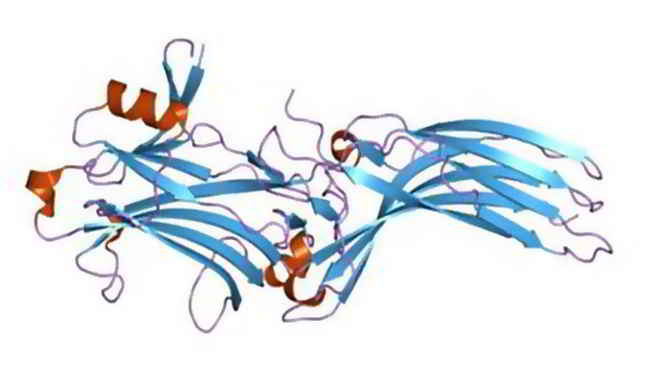 Size

0,2 ml

Catalog no.

E-AB-30568-200

Price

385 EUR
Buy
French translation
anticorps
Antibody concentration
1 mg per ml
Tested technique
WB,IHC,IF,ELISA
Conjugation
without a conjugate
Clonality
Polyclonal antibody
Full name
Arrestin-β-1 Polyclonal Antibody
Purification technique
Purified by affinity chromatography
Product solution
Liquid in PBS containing 50% glycerol, 0.5% BSA and 0.02% sodium azide.
Suggested work concentrations
WB 1:500-1:2000,IHC 1:50-1:200,IF 1:50-1:100,ELISA 1:5000-1:20000
Antigen
Synthesized peptide derived from human Arrestin-β-1 around the non-phosphorylation site of S412.
Tips
This antibody is intended to be used for research purposes only and it is not manufactured for in vitro diagnostic procedures.
Properties
If you buy Antibodies supplied by Elabscience they should be stored frozen at - 24°C for long term storage and for short term at + 5°C.
Storage conditions
According to the user manual, the product Arrestin-β-1 Antibody should be kept at minus twenty degrees Celsius for long-term applications. Collection of small work solutions from the product will help you to avoid multiple procedures of freezing and thawing.