Rabbit Arrestin β 2 ELISA kit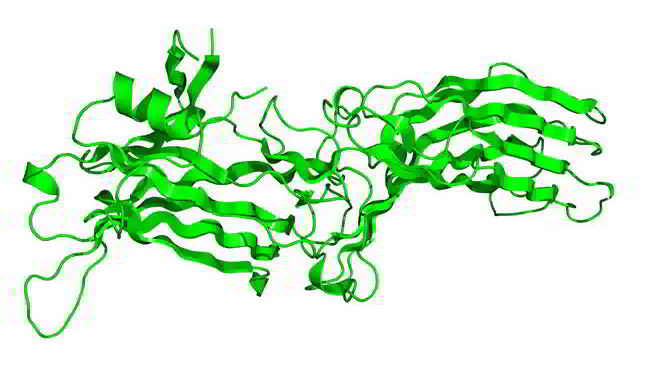 Size

192 tests

Catalog no.

E04A0347-192T

Price

1270 EUR
Buy
Latin name
Oryctolagus cuniculus
Notes
For research use only.
Test
ELISA Enzyme-linked immunosorbent assays Code 90320007 SNOMED
Properties
E05 478 566 350 170 or Enzyme-Linked Immunosorbent Assays,E05 478 566 350 170 or Enzyme-Linked Immunosorbent Assays
Specifications
Recognized antigen: Arrestin β 2; Species reactivity: Rabbit; Sensitivity: 0.1ng/mL; Detection range: 0.5-10ng/mL; Principle: sandwich ELISA; Reproducibility: Intra-Assay: CV
Storage_and_shipping
Storage: store at 2-8°C Stability: The stability of kit is determined by the loss rate of activity. The loss rate of this kit is less than 5% within the expiration date under appropriate storage condition.
Description
A sandwich ELISA for quantitative measurement of Rabbit Arrestin β 2 in samples from blood, plasma, serum, cell culture supernatant and other biological fluids. This is a high quality ELISA kit developped for optimal performance with samples from the particular species.
Additional_information
Kit contents: 1. MICROTITER PLATE * 1 2. ENZYME CONJUGATE*1 vial 3. STANDARD A*1 vial 4. STANDARD B*1 vial 5. STANDARD C*1 vial 6. STANDARD D*1 vial 7. STANDARD E*1 vial 8. STANDARD F*1 vial 9. SUBSTRATE A*1 vial 10. SUBSTRATE B*1 vial 11. STOP SOLUTION*1 vial 12. WASH SOLUTION (100 x)*1 vial 13. BALANCE SOLUTION*1 vial 14. INSTRUCTION*1
About
Rabbits are used for polyclonal antibody production by BlueGen ELISAs. Rabbit antibodies are very stable and can be stored for several days at room temperature. BlueGen ELISAs adds sodium azide and glycerol to enhance the stability of the rabbit polyclonal antibodies. Anti-human, anti mouse antibodies to highly immunogenic selected peptide sequences are" monoclonal like" since the epitope to which they are directed is less than 35 amino acids long.